How Can I Maximize Office Expenses and Employee Benefits?
May 03, 2023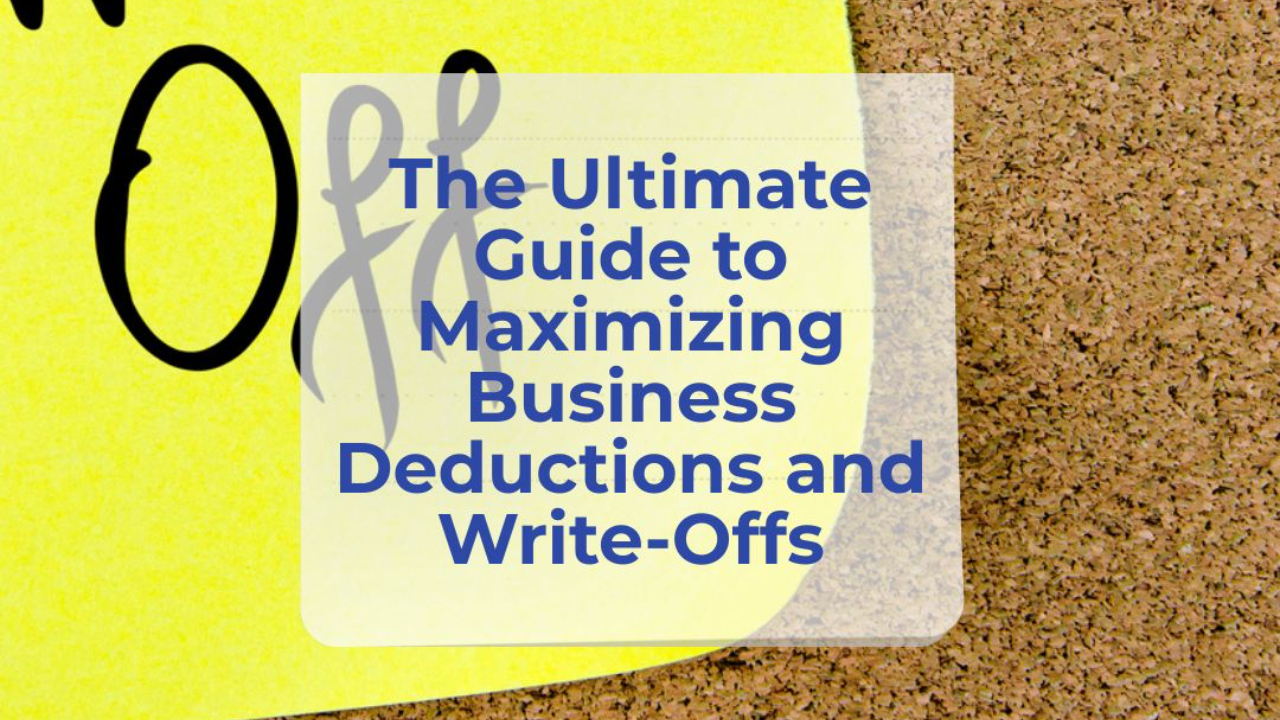 This is part of a bigger series that we did for our Ultimate Guide to Maximizing Business Deductions and Write-Offs. Be sure to check out everything that we discussed in that.
Today we are going to be focusing on two key parts, office expenses and employee benefits.
What Is An Office Expense?
Office expenses are the costs of consumable office supplies, technology, etc. If over a certain dollar amount you will want to capitalize and depreciate. Examples include:
What Planning Opportunities Exist Around Office Expenses?
Technology Write-Offs

This is one often overlooked area. When you are buying electronics, think about what you are buying and if it would be viable for a business deduction.

Examples: Computers, Tablets, Phones and Accessories, Microphones, Cameras, Drones, Projectors, etc.

Subscriptions or Memberships

Find a business purpose to these subscriptions so you can run them (or at least a portion) through the business.

Examples: Costco, Amazon Prime, Newspaper, Magazines, etc.
What Is An Employee Benefit Expense?
Contributions to employee benefit programs include those to education, recreation, health and welfare programs. Amounts paid by the business as employer contributions to a pension, profit-sharing, or annuity plan for employees are deductible.
Examples include:
Employer Contributions to: Solo 401k, SEP IRA, 401k, Health Reimbursement Plan, Health Savings Plan, Pension Plans
Plan Design and Implementation Costs
What Planning Opportunities Exist Around Employee Benefits?
De Minimis Fringe Benefits

Get a deduction (and tax free to the recipient) for the cost of giving you or employees "de minimis benefits". De Minimis = Small (~$70 or Less) and Not Frequent
Examples:

Holiday or Birthday Gifts
Flowers, fruit, or similar items provided under special circumstances (for example, on account of illness, a family crisis, or outstanding performance).
NOT Included (aka Taxable): Cash, Cash Equivalents, Gift Cards, Coupons, etc.

Employee Entertainment

"expenses for recreational, social, or similar activities (including facilities therefore) primarily for the benefit of employees" qualify for the 100 percent deduction.
MUST be primarily (50% or more) for the benefit of employees other than a tainted group. A tainted group includes: highly compensated employees and an individual or family member of individual owning 10% or more.
Examples: Holiday parties, annual picnics, summer outings, maintaining a swimming pool, baseball diamond, bowling alley, or golf course.
Note: Payment of a health club or gym membership for employees would be considered a taxable fringe benefit. This would be deductible by the business but would need to be included in the income of the employee. If you are paying for your personal gym membership it would not be a deductible business expense. There would be an exception if the membership was a requirement for your specific job (example: personal trainer it could be deductible if you used the membership for access to train your clients).
Again, this is just a nibble into some planning opportunities to help you maximize your business deductions. I want to encourage you to check out our full series on this in our Ultimate Guide to Maximizing Business Deductions and Write-Offs to also understand what you need to ensure you are doing to protect yourself and provide full documentation as well.
Remember, do not get greedy and always do the sniff test. If I was explaining this business purpose to an IRS auditor, would it sound legit?
The Time Is NOW To Start Paying Less In Taxes. Join Our Tax Minimization Program (w/ Stress Free Bookkeeping Training)!

What you'll get:
Library of Tax Strategies, Implementation Guides, Videos, Downloads, etc.
Stress Free Bookkeeping Training Program
Ask A Pro - Unlimited email access to our team, it is like having an accountant in your back pocket!
Monthly Group Trainings
Private Facebook Group
Partner Directory
Join Our Tax Minimization Program Today!
Stay connected with news and updates!
Join our mailing list to receive the latest news and updates from our team.
Don't worry, your information will not be shared.
We hate SPAM. We will never sell your information, for any reason.